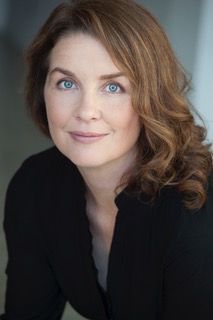 Stacy Smith is a Genie nominated actor, as well as coach, and educator. Stacy has taught various aspects of performance, including acting, voice and improvisation to all ages at various schools, theatre schools and universities. Presently she teaches at Theatre Aquarius Theatre School as well as workshops and classes with Fanshawe College, The Foundation for Education, Dimensions in Dance, Neptune Theatre School, Huron Waves Festival, Dalhousie University, St. Clair College and McMaster University.
Stacy has been a professional actor for over 18 years, working in theatres throughout the country and also has worked extensively in television and on film, with recurring roles on TV in "Rookie Blue" as Zoe Shaw. She was nominated for a Genie Award for her work in the film "New Waterford Girl".
She has studied with renowned acting coach Lindy Davies, as well as Lyn Cormack, Neil Freeman, Peggy Redmond and improvisation with the Kate Ashby Academy. Stacy holds a B.A in Theatre from Dalhousie University.