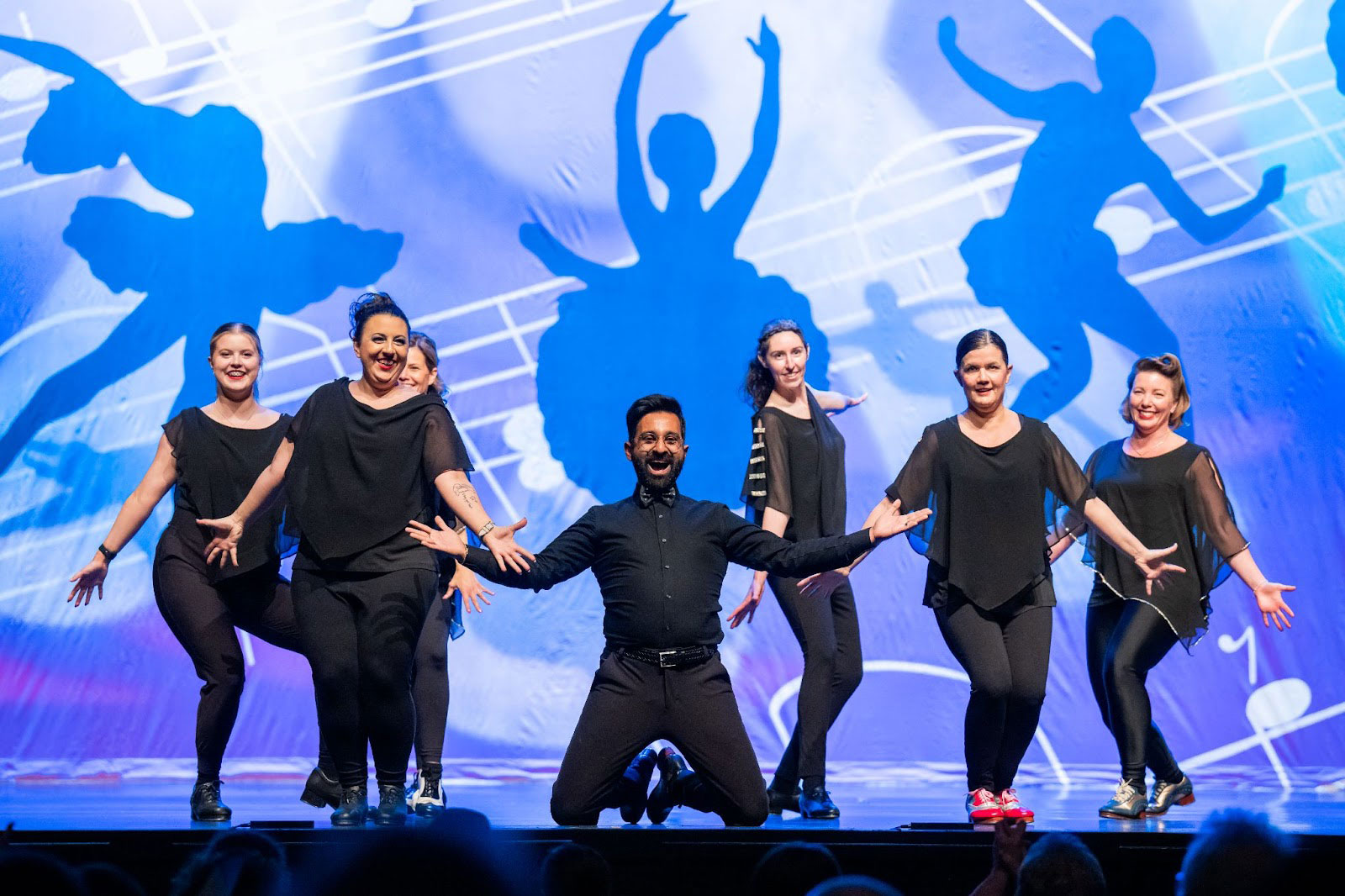 ​​At Dimensions in Dance, we are proud to offer Adult Dance classes in Jazz and Tap at our state-of-the-art training facility in KW. Our classes are designed to provide a great workout while teaching basic dance techniques, and all dancers are welcome, regardless of their experience level. Whether you're a beginner or have previous dance experience, our Adult Dance classes are tailored to meet your needs.
Attire for Adult Dance classes should be comfortable and allow for easy movement. We recommend tying your hair back for convenience. Tap shoes are required for Tap class, while Jazz shoes, Pilates shoes, or bare feet can be worn for Jazz class, depending on your preference.
In addition, our Adult Dance students have the option to showcase their skills and talents at our annual Year-End Recital in June 2023. It's a wonderful opportunity to perform on stage and celebrate your progress with fellow dancers and supportive family and friends.
Join us at Dimensions in Dance for an enjoyable and fulfilling Adult Dance experience. No experience is necessary – just come as you are and let's dance together! Register now and be part of our vibrant dance community.