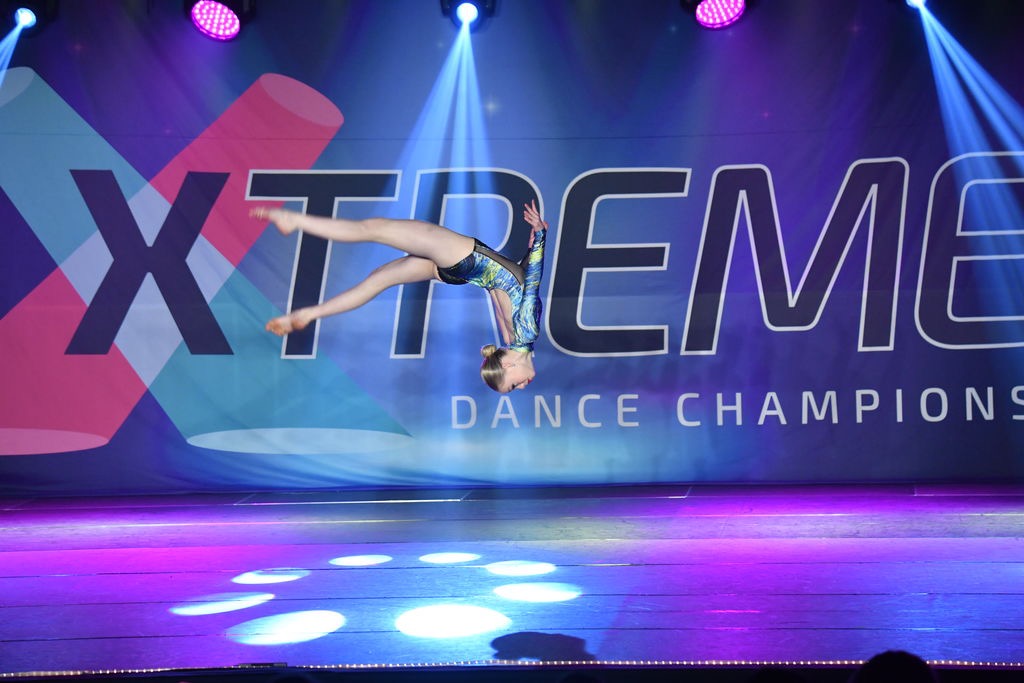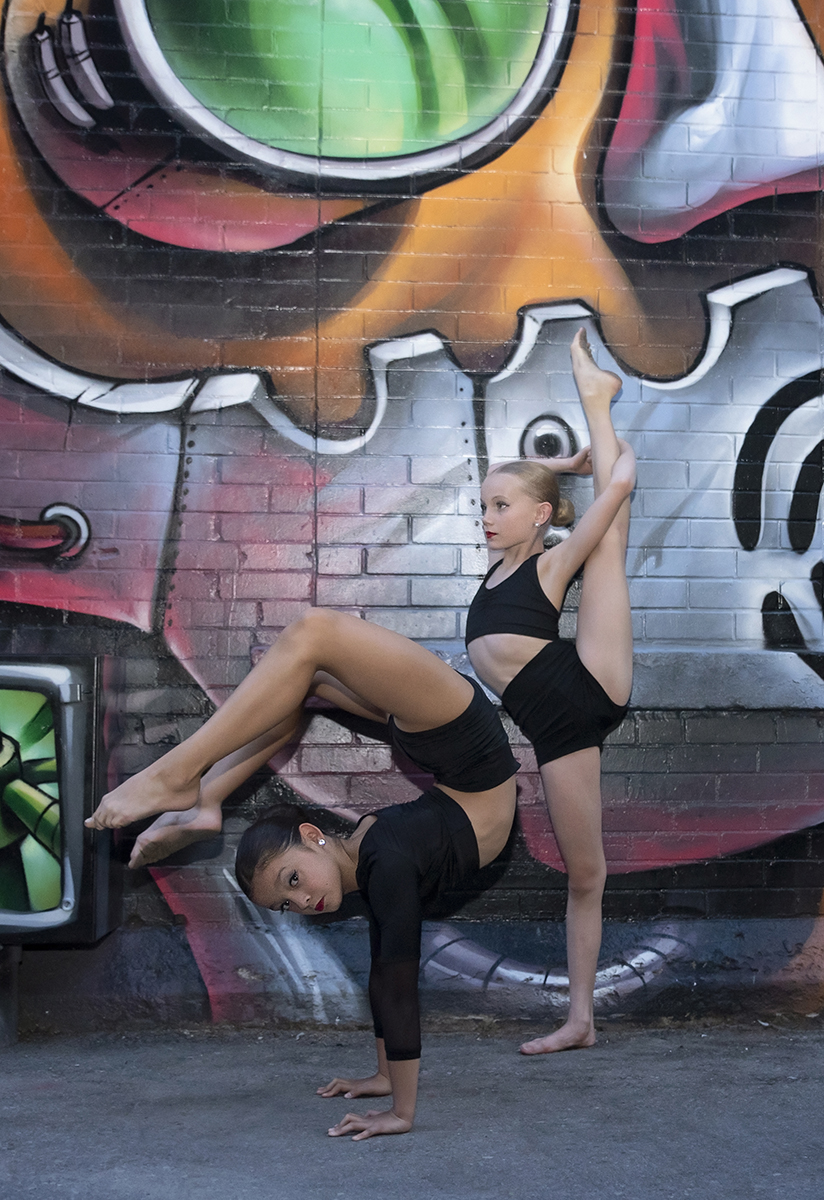 Acro dance is a dance form which combines gymnastic skills with jazz dance. Students will strengthen their bodies and increase flexibility to perform acrobatic and gymnastic tricks such as bridges, walkovers, flips, and partner-assisted balances. In addition, Acro Dance builds dancers' strength, style, and confidence while working on musicality and the ability to pick up choreography and connect steps and skills with fun, upbeat music.
We offer a warm, welcoming environment where our highly trained, professional instructors encourage the dancers to improve their technique in every class. As a result, dancers who train in Acro have balanced development and are stronger, more flexible and fearless. With the use of proper progressions, in-class training contributes to injury prevention and a strong foundation for dancers who can follow progressions to work up to the big tricks while maintaining their strength and flexibility training.
Attire: Clothing for Acro must be stretchy. Some suggestions include bodysuits, shorts, yoga-style pants – anything that allows the body to move freely. For spotting purposes, please wear tight-fitting clothing. No footwear is permitted – bare feet only for safety purposes.
Note: Please contact one of our staff members before enrolling in an Acro class. We would happily recommend which class would fit your dancer's Acro needs the best! 🙂