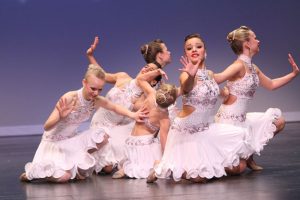 It seems like only yesterday that Dimensions in Dance opened its doors in the K-W area. It started as a small dream and now today, has become KW's leading dance studio.
Dimensions in Dance has been in operation in the Kitchener-Waterloo area for the past 26 years. It is a family owned and operated business lead by Studio Director – Kimberly Kay.
Dimensions prides itself on its motto "A Studio With A Difference". The studio and its staff are renowned for the highest calibre in technique, choreography, and their love of children and the Arts.  Team-spirit and commitment is ingrained in all of the dancers.
The studio offers classes both at the Recreational and Competitive levels. All students are encouraged to become the best dancers and performers that they possibly can be.
Competitively, Dimensions in Dance is the leader in Southern Ontario. Dancers have competed all over the continent bringing back countless awards and scholarships. Many talented young dancers have been invited to attend workshops, shows and competitions overseas. The teamwork, confidence and self-discipline that comes from training at Dimensions provides an excellent base for future education and career choices.
The studio offers classes in: Jazz, Tap, Ballet, Pointe, Hiphop, Lyrical and Acro. Students range in age from 2 ½ years to adult.
The faculty at Dimensions is comprised of approximately 10 of the most energetic, caring and qualified industry leaders.