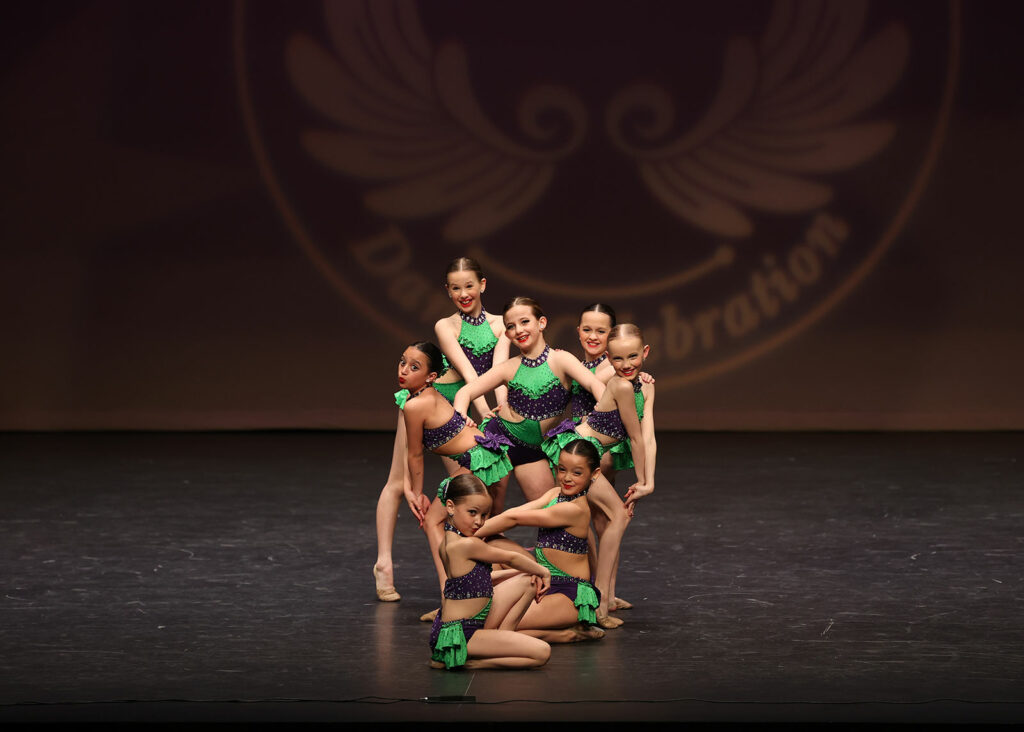 Welcome to Dimensions in Dance – Where Dreams Come to Life
Since 1987, Dimensions in Dance has been the premier dance studio in the Kitchener-Waterloo (KW) area. As a family-owned and operated business led by our Studio Director, Kimberly Kay, we have been committed to our passion for dance and excellence in every aspect of our programs.
Excellence in Technique, Choreography, and Love for the Arts
At Dimensions in Dance, we pride ourselves on providing the highest calibre of technique, choreography, and instruction in a nurturing and supportive environment. Our experienced instructors are renowned for their expertise and love for children and the arts. Whether you are a recreational dancer or a competitive dancer, our team spirit and commitment to excellence are ingrained in every aspect of our programs.
Comprehensive Programs for Recreational and Competitive Dancers
We offer recreational and competitive classes, providing all our students with the tools and opportunities to become the best dancers and performers they can be. Our competitive dancers have consistently excelled, earning numerous awards and scholarships in competitions across North America. Many of our talented young dancers have also been invited to attend workshops, shows, and competitions overseas, further enhancing their skills and opportunities.
Wide Range of Dance Styles and Age Groups
At Dimensions in Dance, we offer a diverse range of dance styles, including Jazz, Tap, Ballet, Pointe, Hip-hop, Lyrical, and Acro. Our classes are available for students as young as two and a half years old up to adults, ensuring that there is something for everyone at our studio. We believe that dance is a lifelong journey, and we are committed to providing dance education and training for all ages and skill levels.
Experienced and Caring Faculty
Our faculty at Dimensions in Dance comprises approximately 12 of the most energetic, caring, and qualified industry leaders. Our instructors are passionate about dance and dedicated to nurturing the talent and potential of each and every dancer. We strive to create a positive and empowering learning environment where dancers can thrive, grow, and achieve their personal best.
Join Us at Dimensions in Dance and Experience the Difference
Whether you are a beginner or an experienced dancer, Dimensions in Dance is the perfect place to pursue your passion for dance. With our proven track record since 1987, experienced instructors, comprehensive programs, and commitment to excellence, we are confident in our ability to elevate your dance skills to new heights. Join us today and experience the Dimensions in Dance difference. Contact us to learn more or to enroll in our programs.